More Victims by Taliban, at least 10 UK G4S killed in Afghanistan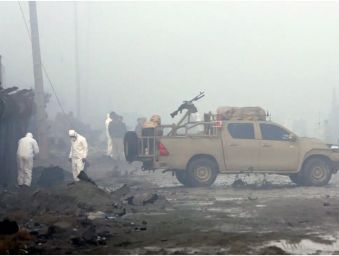 A British citizen was among 10 killed by a Taliban attack on a G4S compound in Afghanistan, the UK security firm has said.
Ariana News Agency- A car bomb exploded outside a British security contractor's compound in Afghanistan's capital Kabul, before a gun battle erupted outside the facility, leaving at least 10 dead and 19 wounded, officials in the country said.
Blaming the attack on Taliban insurgents, Najib Danish, a spokesman for the Interior Ministry said: "A number of gunmen entered the G4S compound right after the car bomb."
He added that the country's security forces had engaged them in a gun battle in a bid to secure the site, which they later swept in case others were hiding somewhere nearby.