killing US Soldiers in Afghanistan Goes on, 3 killed, Many others Wounded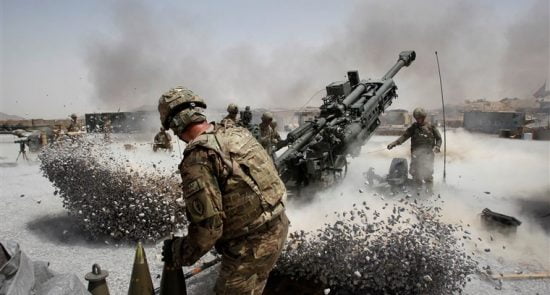 Three US service members killed in Afghanistan marks deadliest day for troops there this year.
Araina News Agency- Three U.S. service members were killed and three others were wounded by an improvised explosive device in southern Afghanistan, according to the NATO-led training mission in that country.
The incident took place on Nov. 27, Resolute Support, the official name of the NATO mission, said in a statement. One American contractor was also wounded.
The last time three service members were killed in the same incident was on June 10, 2017, in Jalalabad.
"The wounded service members and contractor were evacuated and are receiving medical care," Resolute Support said.
No other details about the deadly incident were available.
Five service members so far have died in Afghanistan in November — the deadliest month for U.S. forces this year. But President Donald Trump has refrained from commenting on their deaths and rarely speaks about the 17-year war.
Trump has not yet visited U.S. troops deployed in Iraq and Afghanistan but has hinted that a trip is being planned.
Asked by a reporter on Thanksgiving when he will travel to overseas combat zones, Trump responded, "I do, but I can't tell you."
On Tuesday, Trump was asked as he departed the White House whether he was "afraid" to visit the troops in a war zone after The Washington Post reported that a former senior White House official had said Trump was "afraid people want to kill him."
"No," Trump responded. "I'm going to a war zone."