Karzai hopes for peace in Afghanistan with Russian help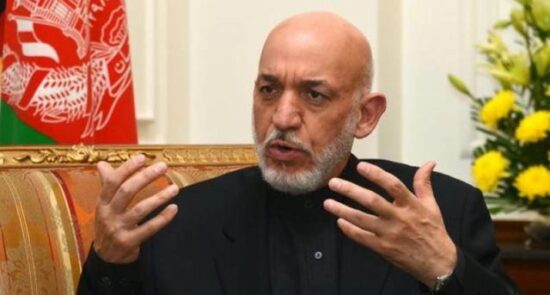 Ariana News Agency: The former president of Afghanistan hopes that Russia will continue its efforts to establish peace in Afghanistan.
Former Afghan President Hamid Karzai hopes Russia will do more to help bring peace to the country.
"I very much hope that Russia will continue its efforts to bring peace to Afghanistan," he told Russia 24 television. Because Russia is our neighbor and is affected by what happens in Afghanistan.
The former president of Afghanistan also mentioned the holding of the inter-Afghan summit in 2018, and the expanded troika summit in 2021, and said: "Russia is eager and able to carry out such diplomatic initiatives on Afghanistan, I hope that this path will continue." Cooperation with Russia gives us hope for a better future.
Recalling that on April 14, Biden announced his plan to begin the withdrawal of US troops from Afghanistan in May and complete it by September 11. This decision is in stark contrast to Washington's commitment to send troops home by May 1, 2021, as set out in a last February's agreement in Doha (Qatar) between the former US government and the Taliban (banned in Russia).