Afghanistan's TEFA Criticized Election Commission Over its Inaccurate Election Results Announcement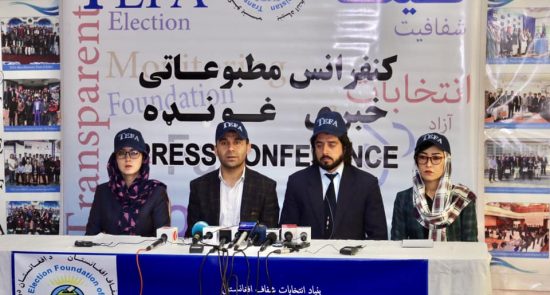 The Afghanistan's TEFA on Friday criticized the Independent Election Commission (IEC) for not releasing the expected information to people or giving out details about the controversial votes.
Ariana News Agency-
The Transparent Election Foundation of Afghanistan (TEFA) announced that the Election Commission after 84 days of voting day and two times of election calendar violations could finally announce the result, which is only the preliminary.
The TEFA also announced that during the last three months the Election Commission not only released any accurate information and details of the number of voting centers, the divided number of attended men and women, but also any list of subsidiary entities were active in the process of the Election.
As also announced, the recent released results were just preliminary and after handling the complaints some changes may be applied.
The TEFA also suggested that the Election Committee to release a list of active entities and the number of voters divided by gender as soon as possible.
This Foundation also announced that all of Presidential Election candidates have acted in accordance with the law and those candidates having doubts on the results can file their complaints and legally pursue their demands.