Afghan parliament angry over remarks by Pakistani MP in support of the Taliban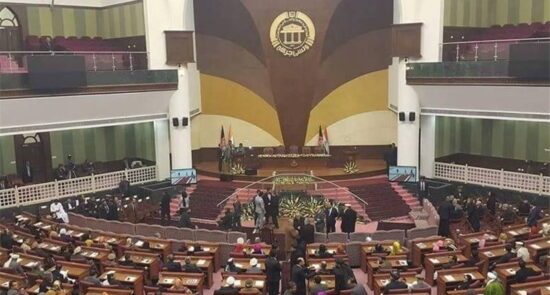 Ariana News Agency: The Afghan House of Representatives has announced that Mufti Abdul Shakur, a member of the Pakistan Ulema Association and Parliament, has made irresponsible remarks about Afghanistan at a plenary session of the Pakistani parliament.
A statement from the Afghan House of Representatives said that Mufti Abdul Shakur, who also calls himself a cleric, criticized the Afghan regime in a statement and supported the Taliban presence in Pakistan.
According to a parliamentary statement, the Pakistani member of parliament said that the Taliban were playing a good role in protecting Pakistan in Afghanistan and that Islamabad should support the Taliban.
The Afghan House of Representatives has said that Mufti Abdul Shako expresses satisfaction with the killing of the Afghan people.
The agency called his remarks an interference in Afghanistan's affairs and said such remarks were outside the realm of humanity and Islam.
The Afghan Parliament considers support of terrorism as a serious problem and called on the Pakistani government and parliament to stop such inhumane and un-Islamic statements.