20 ISIS militants killed in joint Afghan and US forces raids: MoD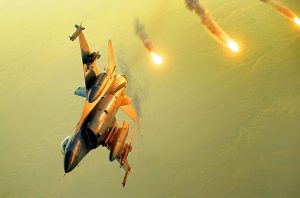 The Ministry of Defense (MoD) says at least twenty ISIS militants have been killed during the joint raids of the Afghan and US forces in northern Jawzjan province of Afghanistan.
MoD spokesman Gen. Mohammad Radmanish told reporters a commander of the terror group identified as Yousuf was among those killed. This comes as the 209th Shaheen Corps said Friday that 16 militants were killed and more than 20 others were wounded during the operations in Darzab district.
In the meantime, Gen. Radmanish said at least eight militants including a local commander of the Taliban were killed in Chesht-e-Sharif district of Herta, five others were killed in Bala Bolok district of Farah, and six more were killed in Nejrab district of kapisa.
He also added that six militants were killed in Khogyani district of Nangarhar and one terrorist was killed in Helmand while another one was killed in Andar of Ghazni.
According to Gen. Radmanish, the Afghan forces also confiscated 99 improvised explosive devices during the operations.
The Afghan forces are currently involved in 21 operations in 13 provinces of the country, he said, adding that the Special Forces have conducted 68 raids while the Air Force has carried out 13 airstrikes as well.